2.5x Strength 250mg

L-Theanine
Brain Beneficial Omegas Made with Flaxseed Oil
► Promotes Relaxation While Maintaining Alertness † ► Promotes Healthy Cognitive Function †
► Natures Calming Supplement †
► Liquid Softgel L-Theanine Formula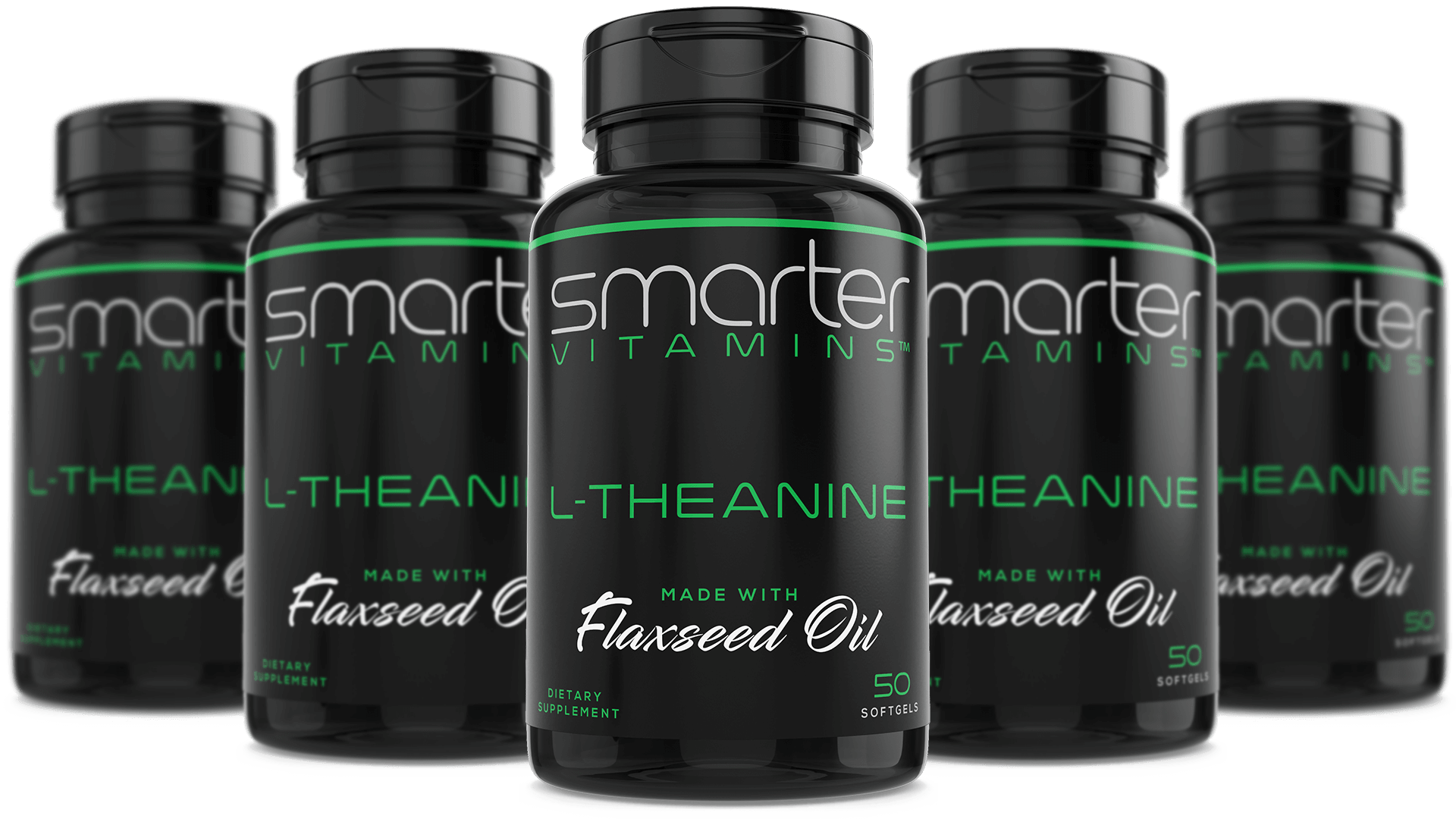 2.5x Strength 250mg

L-Theanine
Brain Beneficial Omegas Made with Flaxseed Oil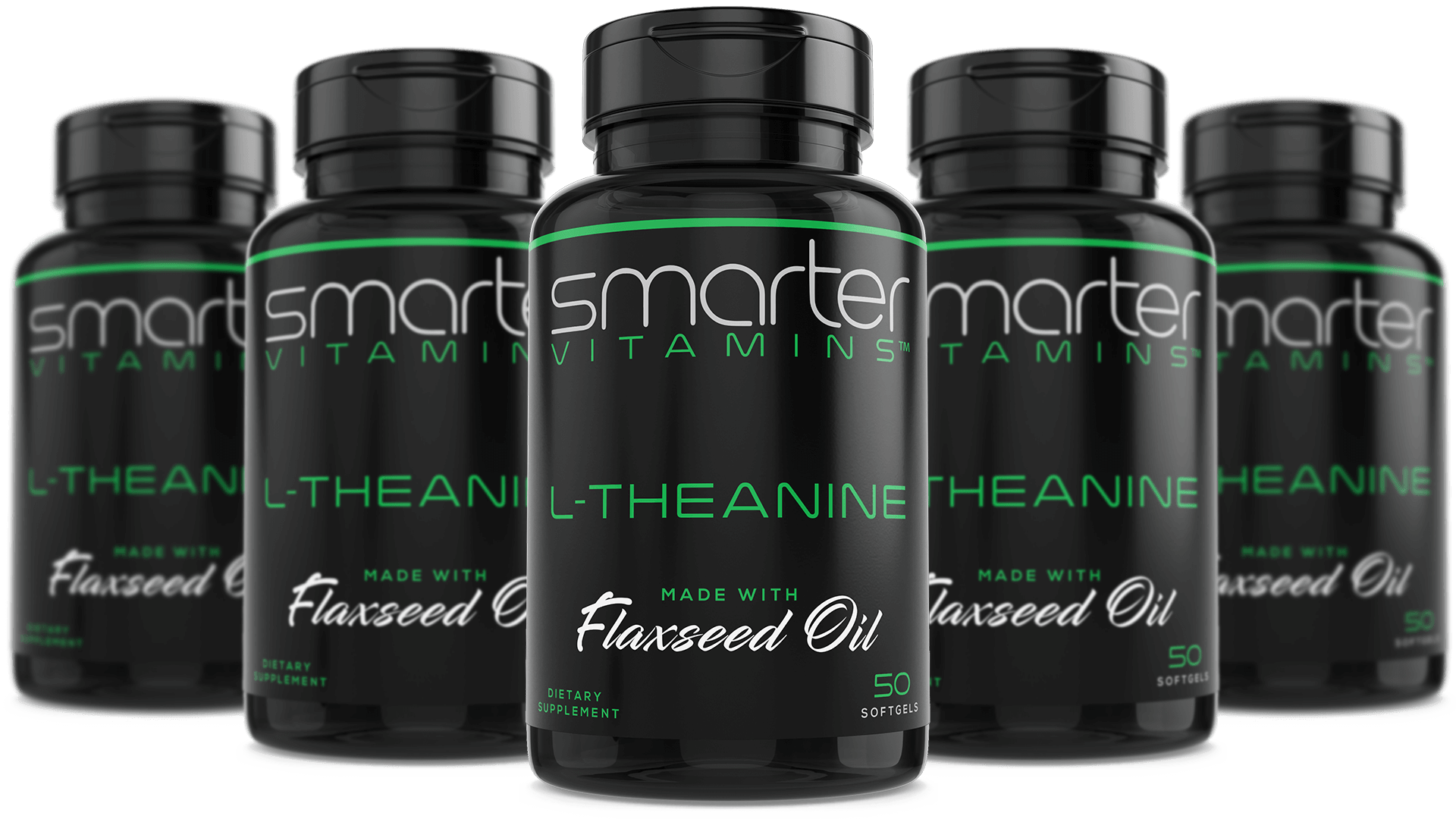 ► Promotes Relaxation While Maintaining Alertness †
► Promotes Healthy Cognitive Function †
► Natures Calming Supplement †
► Liquid Softgel L-Theanine Formula

2.5x Strength 250mg

L-Theanine
Brain Beneficial Omegas
Made with Flaxseed Oil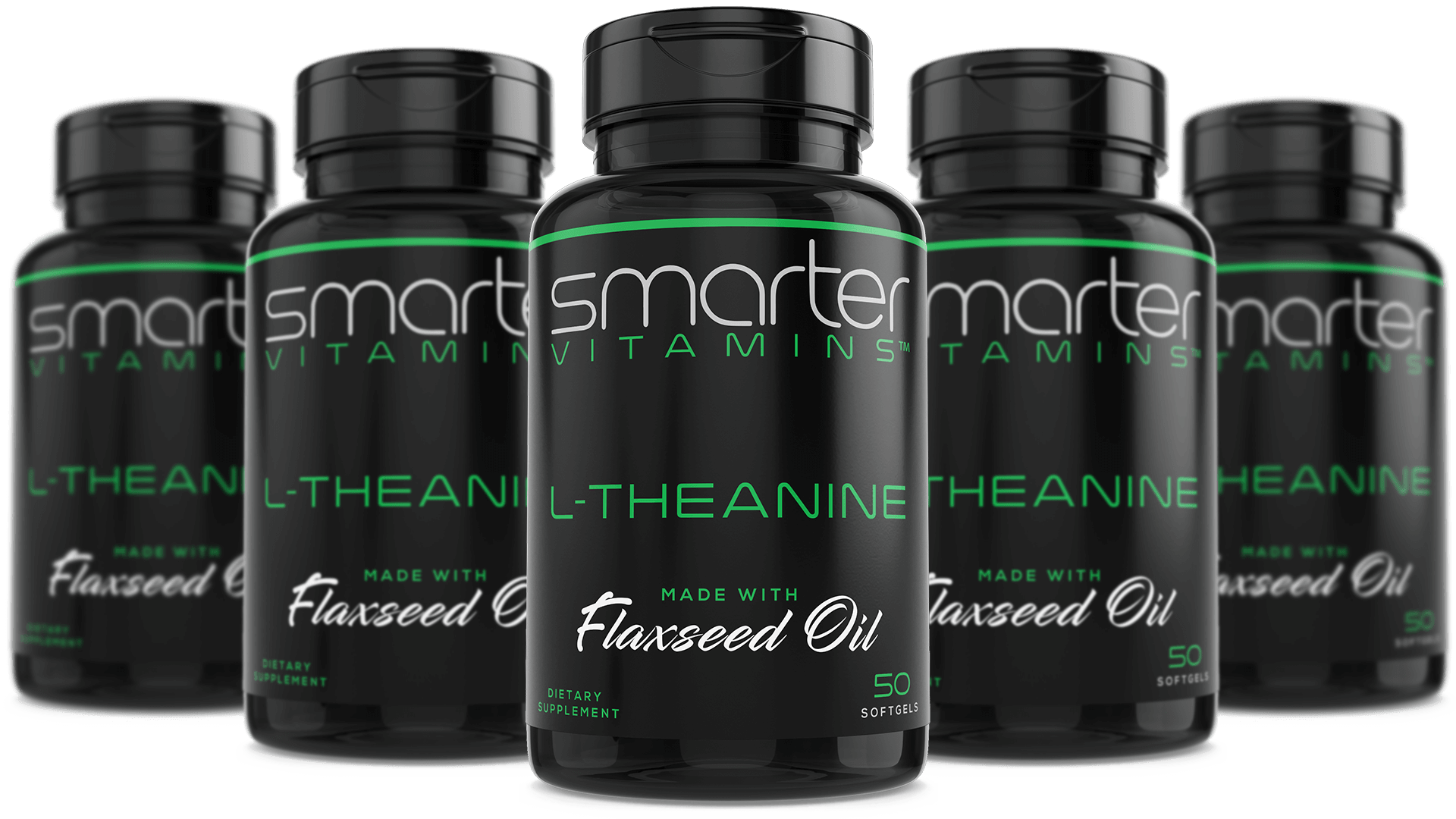 ► Promotes Relaxation While Maintaining Alertness †
► Promotes Healthy Cognitive Function †
► Natures Calming Supplement †
► Liquid Softgel L-Theanine Formula

MADE IN
Utah
CLEANER. BETTER. SMARTER.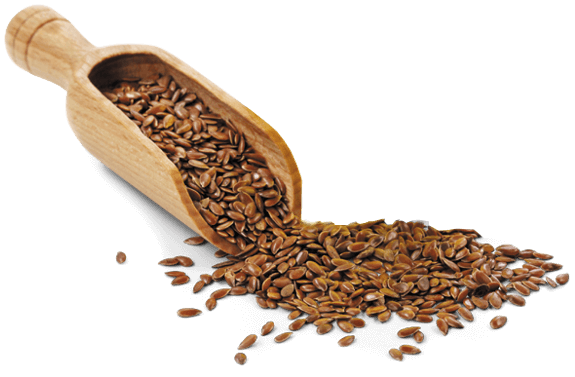 Flaxseed Oil provides ALA omega-3 & other essential fatty acids for extra support of energy & brain nutrition.†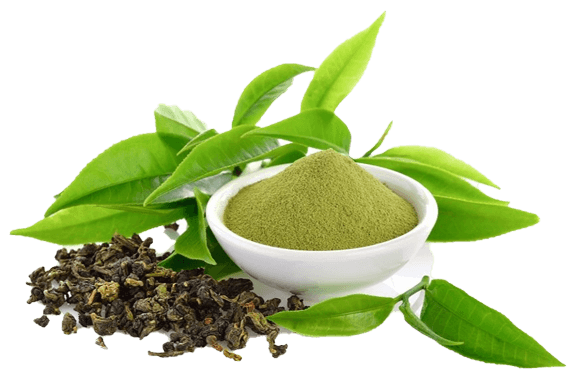 L-Theanine is a unique amino acid that is found almost exclusively in the tea plant (Camellia sinensis) and which has been used safely in Japan for decades. L-Theanine has been shown to positively modify brain waves and the key neurotransmitters involved in mood. †
How does L-Theanine work?
Theanine has a chemical structure very similar to glutamate, a naturally occurring amino acid in the body that helps transmit nerve impulses in the brain. Some of the effects of theanine appear to be similar to glutamate, and some effects seem to block glutamate.
Does L-Theanine help reduce caffeine jitters?
YES! It's one of the best ingredients to add to your supplements if you love using caffeine products.
Flaxseed has been used as traditional food and remedy in Mediterranean cultures for thousands of years. It's now popular in the U.S. for many different health conditions. Flaxseed oil is made from crushed flaxseed.
Why do people take Flaxseed Oil?
Flaxseed and flaxseed oil contain alpha-linolenic acid (ALA), one of the essential omega-3 fatty acids that partly and inefficiently converts into DHA and EPA -- more active omega-3s -- in the body.