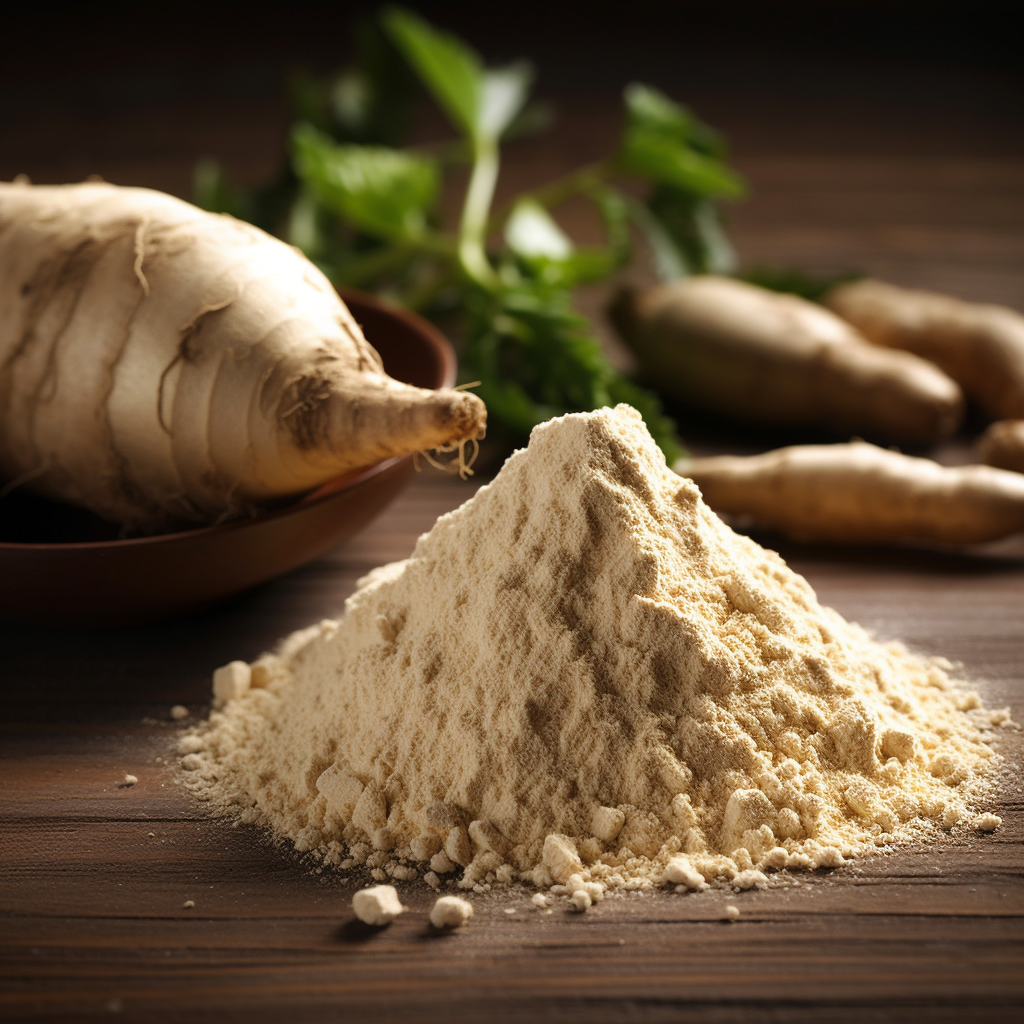 Does maca have caffeine? You may be somewhat familiar with the stimulating properties this powerful little root has to offer. But, you're not sure where this effect comes from. And you're not alone.
We see this question asked so frequently that we've decided to put together a quick guide covering everything you need to know. Below, we'll take a look at the compounds within maca that make it so special - including whether it contains caffeine or not. 
While we'd hate to bury the lead, we'll be transparent - there is NO caffeine in maca. At least, not in nature. Part of today's discussion will include an introduction to a more potent energy source - one that harnesses the power of caffeine and maca together!
Here at Smarter Vitamins, we've made it our mission to empower you along your journey to healthier, happier living. And our maca caffeine solution is one of the best ways to enjoy sustained, smooth energy from when you wake up in the morning to when you tuck yourself in for the night.
You're in pursuit of sustained vitality, optimal performance, and elevated mood, you're about to discover a game-changer. So, buckle up and get ready for a deep dive into the world of Maca and caffeine!
What is Maca?
Before we dive deeper into the caffeine content in maca, we need to set the stage by getting you better acquainted with this nutrient-packed wonder root. It hails from the high-altitude regions of Peru and has been revered for centuries for its health-enhancing properties.
Maca, known scientifically as Lepidium meyenii, grows in the harshest of climates in the Andes mountains, and it's this tough environment that imbues it with its impressive health benefits. 
This hardy root vegetable resembles a radish or turnip and is a nutritional powerhouse, packed with proteins, fiber, essential amino acids, and a plethora of vitamins and minerals like Vitamin C, copper, and iron.
Traditionally, Maca has been used by indigenous people in Peru as both a food source and a medicinal herb. But its reputation extends beyond its place of origin. It's known to enhance energy, stamina, and mood, and improve memory and learning. It has also been used to balance hormones and boost fertility.
So, with that said, does maca have caffeine? And if so, how much caffeine in maca is typically present? We'll answer these two questions below to help you gain an understanding of what this root can do for you.
Does Maca Have Caffeine?
So, does maca have caffeine? While you may have heard that this ancient root has stimulant properties, the answer is no - maca does NOT have caffeine. This energy-boosting root vegetable has a distinct set of nutritional components, but caffeine isn't one of them. This begs the question….is maca a stimulant?
Is Maca a Stimulant?
Given maca's ability to enhance energy and improve stamina, you might be tempted to categorize it as a stimulant. But maca is not a stimulant in the traditional sense. 
Instead, maca is classified as an 'adaptogen.' Adaptogens are a unique group of plants that support your body's adrenal system and help balance your hormones, aiding your body to cope with stress. 
While it doesn't provide the immediate, sharp energy spike that stimulants like caffeine do, maca offers a more gentle, enduring energy lift and supports overall wellness.
Can You Harness the Power of Caffeine and Maca Together?
Now that we've established the individual strengths of caffeine and maca, wouldn't it be great if you could combine these two powerhouses? The good news is, you can! 
By marrying the immediate wake-up call of caffeine with the sustained, balance-enhancing benefits of maca, you get a superior supplement that boosts not just your energy, but your overall well-being too. 
This is the innovative approach we've taken at Smarter Vitamins, creating a unique supplement that leverages the complementary benefits of both ingredients. Stay tuned to learn more about this potent combination!
Get the Best of Both Worlds at Smarter Vitamins: Our Maca Caffeine Supplement is a Few Clicks Away!
Imagine a supplement that delivers the quick, sharp energy kick of caffeine, plus the smooth, sustained vitality of maca. That's exactly what we've created with our innovative maca caffeine supplement at Smarter Vitamins. The best of both worlds awaits you. Here's how it works…
The Formulation Explained
Our supplement brings together 100% Premium Peruvian maca root powder, caffeine, and MCT oil sourced from coconuts. This trifecta leads to a host of benefits anyone can be excited about.
The maca we use is harvested from Junín, Peru, high above sea level and far from pollution, ensuring the purity & potency of this powerful root. Each softgel offers 250mg of maca. 
This is paired with 200mg of caffeine to enhance metabolism, mood, and alertness. We complete the formulation with 477mg of MCT oil for fast-acting clean fuel that boosts energy and mental clarity, making it an excellent complement to the other ingredients. 
So, what happens when they're all blended to perfection - in the right ratios - into one simple supplement? Improved stamina, endurance, and mood. 
How Our Solution Can Transform Your Day
The caffeine provides that instant energy boost and improved focus we all know and love. The maca works to sustain those energy levels throughout the day, while also offering a host of other health benefits. Lastly, MCT oil offers a quick source of energy and supports healthy brain function. 
The end result? A supplement that's not just an energy booster, but a comprehensive daily wellness solution. Thousands of people rely on our solution to help them conquer each day with high energy and a positive attitude, and you can too. 
But it's not just the supplement itself that has earned us the trust of individuals around the world. Here are a few more reasons to trust us as your guide to better health…
Additional Reasons to Trust Smarter Vitamins as a Guide to Better Health
Choosing Smarter Vitamins goes beyond just selecting our top-tier supplements. When you choose us, you're choosing a brand committed to quality, backed by research, and dedicated to customer satisfaction. 
Our products are made in the USA in an FDA-registered facility, ensuring safety and quality. We offer fast shipping and a risk-free, money-back guarantee. We're not just another supplement company - we're your trusted partner on your journey to better health. 
Plus, we have all the other supplements you need to round out your regimen and push the limits of human potential. That includes our highly-touted caffeine and theanine capsules, omega 3 fish oil 1000mg, vitamin C capsules, vitamin d3 5000 iu, and a whole lot more.
And at this point, it's time to bring our conversation on the caffeine content in maca to a close - so you can head over to our site and experience the solution we've devised for yourself. 
Wrapping Up Our Guide on the Caffeine Content in Maca
Does maca have caffeine? In summary, there is no caffeine content in maca in nature. Still, it offers a natural, potent lift to your energy levels on its own. There's a reason warriors used it before battle. 
But - when blended with caffeine and MCT oil, you can harness the synergic effects that lead to high-energy days, enhanced focus, and better mood. This potent combo is found right here at Smarter Vitamins with our Maca Caffeine supplement, specially formulated to provide you the benefits of both these amazing ingredients. 
We are committed to enhancing your life with quality, research-backed supplements, and we stand ready to assist you on your health journey. Your healthiest, happiest self is just a few clicks away. Here's to firing on all cylinders, every day!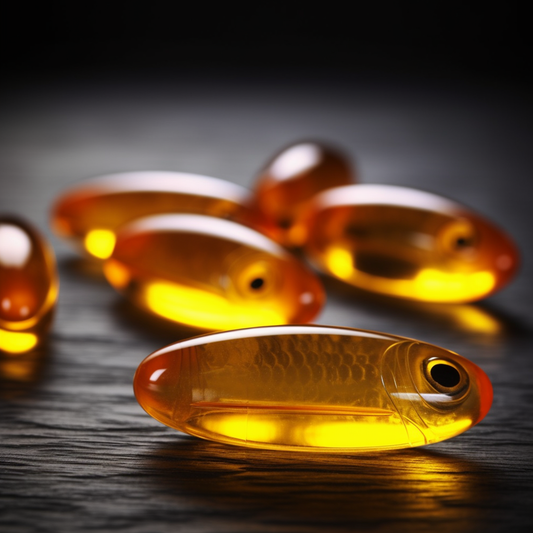 How is Fish Oil Made?
In this comprehensive guide, Smarter Vitamins delves into the intricacies of how...
Get exclusive access to

sales, discounts,

new product launches,

awesome content & more.
We only send emails worth opening.
Once a month or so.