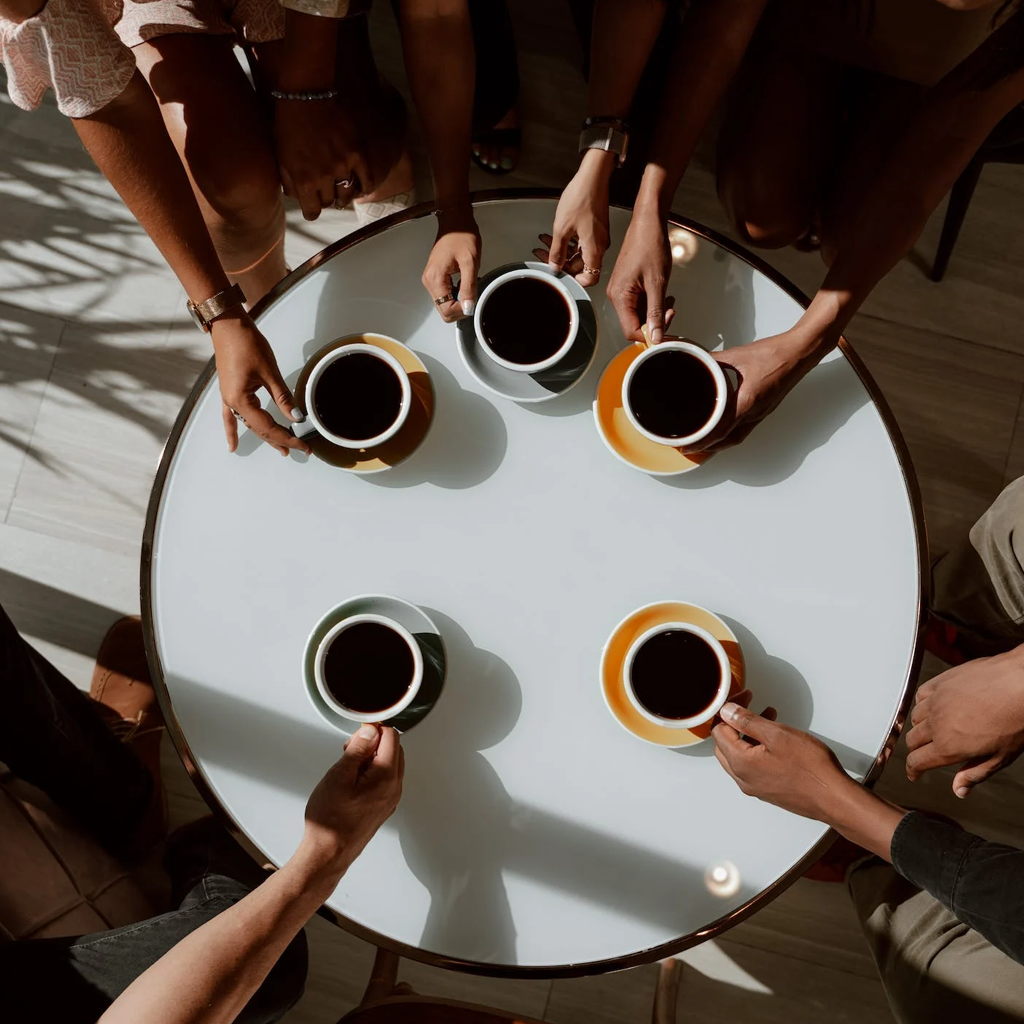 How to Stop Caffeine Jitters: Enjoy Smooth Energy Without Feeling Cracked Out
How to Stop Caffeine Jitters: Enjoy Smooth Energy Without Feeling Cracked Out
Picture this: it's early in the morning, and you're gearing up for an important day at work. You reach for your trusted cup of java - the tried-and-true tool to kick-start your day. 
As you sip on the warm, invigorating brew, your eyes open wider, your brain sparks to life, and you start to feel that familiar surge of energy.
Then, as the day progresses, something unsettling happens. Your heart starts racing. Your hands start shaking. Your mind feels scattered, and you can't seem to focus. What started as a typical morning energy boost has now spiraled into an uncomfortable bout of caffeine jitters.
We've all been there. The unsettling dance of the caffeine jitters can throw a major wrench into your day, turning what was meant to be a productivity tool into a roadblock. It's a far cry from the energy-boosting, focus-enhancing benefits that we often seek from caffeine.
The good news is that you can learn how to stop caffeine jitters with a few simple steps. But, beyond offering tips for immediate relief, we'll teach you how to stop jitters from caffeine in the future. An ounce of prevention is worth a pound of cure, after all!
Before we show you how to harness the smooth energy and focus of caffeine with none of the jittery downside, let's talk about what the jitters are in the first place and what causes them.
What are Caffeine Jitters?
If you've ever consumed more caffeine than your body is comfortable with, chances are, you've experienced the caffeine jitters. 
This unpleasant side effect can feel as though you're internally buzzing, and it can be quite unsettling, particularly if you're trying to focus or stay calm. How can you tell if it's the jitters, though?
Common Symptoms of Caffeine Jitters
Caffeine jitters manifest differently in different people, but some common symptoms include:
Restlessness and inability to sit still

: You might feel a constant need to move or fidget, making it hard to focus on tasks or to remain still.

Rapid or irregular heartbeat

: Your heart might start racing, or you may experience palpitations -

an uncomfortable awareness of your heartbeats

.

Nervousness or anxiety

: You might feel unusually anxious, worried, or even panicky, with a sense of impending doom.

Dizziness or lightheadedness

: The excess stimulation can sometimes cause you to feel dizzy or faint.

Stomach upset

: Some people may experience stomach discomfort, including nausea, indigestion, or diarrhea.
Impact on Daily Life and Performance
Caffeine jitters can severely impact your daily life and performance. Your concentration can plummet, your productivity can take a hit, and your emotional well-being may suffer. 
Furthermore, jitters can interfere with your sleep, leading to a cycle of fatigue and over-reliance on caffeine, thus perpetuating the problem. 
All this from a cup of coffee, an energy drink, or a supplement that was supposed to help you perform your best and reach peak productivity? Unacceptable! 
That's why we developed the best l-theanine supplement with caffeine to balance out the bad stuff while still helping you ramp up your energy and focus. More on that later when we show you how to stop caffeine jitters. First, let's talk about what exactly causes jitters.
How Long Do Caffeine Jitters Last?
Caffeine jitters can last anywhere from a few hours to a few days, depending on the amount of caffeine consumed and your body's ability to metabolize it. 
On average, caffeine's half-life in the human body is around 5 hours, meaning it takes about 5 hours for the amount of caffeine in your bloodstream to reduce by half. If you're particularly sensitive to caffeine or if you've consumed a large dose, the jitters could last longer.
What Causes Jitters From Caffeine?
Caffeine is a central nervous system stimulant. When you consume it, it blocks the action of a neurotransmitter called adenosine, which is responsible for promoting sleep and relaxation. 
As a result, other neurotransmitters like dopamine and norepinephrine can function more freely, leading to increased arousal, alertness, and energy.
However, when you consume too much caffeine or consume it too quickly, this process can overstimulate your nervous system, leading to the jittery, anxious feelings associated with caffeine jitters.
Individual Factors That Influence Caffeine Sensitivity
The truth is, some people are just more sensitive to caffeine than others - and thus, the jitters are inevitable. 
Factors such as age, body weight, tolerance, overall health, and even genetic makeup can influence how sensitive you are to caffeine. Other factors include your level of daily caffeine intake, stress levels, and the quality of your sleep
The Role of Dosage and Concentration
Another crucial factor in the equation is the dosage and concentration of caffeine. A strong, double-shot espresso will have a much different impact than a cup of green tea, even though both contain caffeine. 
Consuming large doses of caffeine, particularly on an empty stomach, can increase the chances of experiencing jitters. Now - let's teach you how to stop caffeine jitters!
How to Stop Caffeine Jitters: Immediate Steps to Reduce Jitters From Caffeine Consumption
If you find yourself in the grips of an unexpected caffeine-induced jittery episode, worry not. There are immediate actions you can take to mitigate the effects. 
You can eat a snack, drink some water, move around, and/or do some deep breathing to calm your mind. Stay tuned for after we walk you through how to stop jitters from caffeine as preventing them in the future is even more important.
What to Eat to Stop Caffeine Jitters
Food can play a significant role in mitigating caffeine's jittery effects. Consuming food slows down the rate at which your body absorbs caffeine, giving your system more time to process it. As far as what to eat to stop caffeine jitters, here are a few ideas:
Opt for Whole Grains

: Foods high in complex carbohydrates, like whole grains, can slow down the caffeine absorption process. This helps to maintain a more stable energy level and reduces the likelihood of jitters.

Lean Proteins

: Protein-rich foods such as eggs, chicken, or tofu also help slow the absorption of caffeine. They keep you feeling full and stabilize blood sugar levels, which can also mitigate the jittery feelings.

Bananas

: Bananas are a great option as they're rich in potassium, which helps regulate nerve function and calm an overstimulated nervous system. 
The Role of Hydration in Calming Jitters
Staying well-hydrated is crucial when dealing with caffeine jitters. Water can speed up your body's ability to process and eliminate caffeine, reducing its stay and thereby its effects. This is why drinking excess caffeine without proper hydration is never recommended. 
So, make sure to sip on water throughout the day, aiming for at least 8 glasses. And if you find yourself struggling with a jittery, anxious feeling, put that coffee or energy drink to the side and grab some water!
Getting Some Exercise to Put the Caffeine to Use
One of the reasons caffeine can cause jitters is because it stimulates the release of adrenaline, the "fight or flight" hormone. To counteract this, get moving! 
Even a brief bout of physical activity, like a brisk walk or some light stretching, can help burn off that extra adrenaline and reduce your jitters.
Deep Breathing to Calm Your Mind and Body
Deep breathing exercises can also help in managing caffeine jitters. When you're feeling jittery, your body is in a state of heightened arousal. By practicing deep breathing, you can help your body shift into a calmer state. 
You can try a simple exercise like the 4-7-8 technique: breathe in for 4 seconds, hold your breath for 7 seconds, and exhale for 8 seconds. Repeat this several times until you start feeling calmer.
How to Prevent Caffeine Jitters in the Future
Prevention, as the saying goes, is better than cure. Now that we've discussed how to stop caffeine jitters, here are a few strategies for preventing future episodes that interrupt your day.
Monitor Your Intake
To avoid caffeine jitters, it's crucial to be mindful of your intake. Remember that caffeine isn't just in coffee - it's also found in tea, chocolate, energy drinks, and even some medications. 
The Food and Drug Administration (FDA) generally considers 400 milligrams (mg) of caffeine a day to be a safe amount for most healthy adults. 
That's roughly the amount of caffeine in four cups of brewed coffee, 10 cans of cola, or two "energy shot" drinks. Keep a close eye on your consumption to avoid accidentally overdoing it.
Don't Consume Caffeine on an Empty Stomach
Having caffeine on an empty stomach can lead to higher rates of absorption, intensifying its effects, and potentially causing jitters. Having a solid meal or snack before consuming your caffeinated beverage can help regulate the absorption rate. 
And, remember to stay hydrated. While most people start their days with coffee or some other caffeine-infused beverage, it's best to get some water in your system first.
Consider Trying Caffeine With L-Theanine to Stop the Jitters For Good!
While the above-mentioned methods can help, the best piece of advice we have to offer as far as how to stop caffeine jitters is to change the way you consume caffeine itself. Rather than taking it alone, consider our caffeine l theanine pills.
This dynamic duo has been scientifically shown to provide the energy and focus boost of caffeine, but without the unwanted side effects like jitters and crashes.
L-theanine promotes relaxation without drowsiness, enhancing the benefits of caffeine. This combination allows you to enjoy a balanced energy boost. Users often report increased focus, alertness, and productivity without any jittery side effects or subsequent energy crashes.
By integrating Smarter Vitamins' caffeine and L-theanine supplement into your routine, you can reap the benefits of caffeine in a more controlled, balanced, and efficient way. Say goodbye to caffeine jitters, and hello to focused and sustained energy!
You can learn more about harnessing the power of this supplement in our blog. We have tips on the best time to take l-theanine or perfecting your l-theanine and caffeine ratio. Another solution for smooth, consistent energy is our maca caffeine - which is worth looking into if caffeine alone causes the jitters for you.
Final Thoughts on How to Stop Jitters From Caffeine
Dealing with caffeine jitters can be a frustrating roadblock in your quest for energy and focus. Thankfully, there are viable ways to manage and prevent these discomforts. 
By monitoring your intake, consuming caffeine alongside food, staying hydrated, and using calming techniques, you can keep the jitters at bay. Now that you know how to stop jitters from caffeine, they don't have to put your day on pause or affect your quality of life anymore.
But why stop at managing when you can eliminate the problem at its root? With our caffeine and L-theanine supplement at Smarter Vitamins, you can bid farewell to the unwanted side effects of caffeine and embrace sustained, focused energy. Isn't it time you experienced the positive side of caffeine without any compromises?
We have a suite of other supplements worth adding to your lifestyle too, including our fish oil 1000mg omega 3, vitamin c capsules, vitamin d3 5000 iu, and more. 
But at this point, it's time we brought this guide on how to stop caffeine jitters to a close, leaving you with one thing to do: take control of your energy levels today. 
Give Smarter Vitamins a try and see the difference it can make in your life. Shop now to start your journey towards jitter-free energy, focus, and productivity.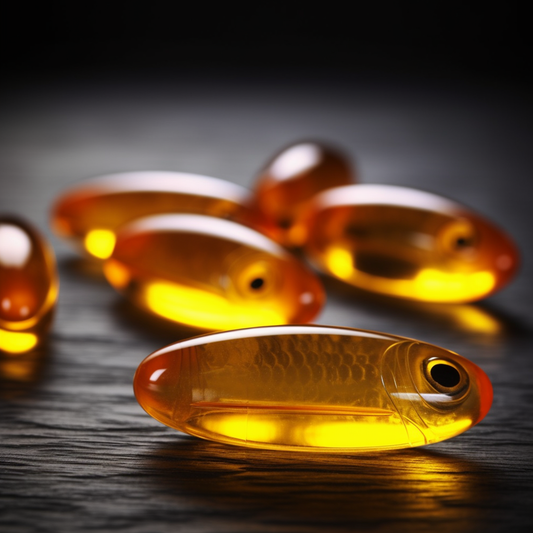 How is Fish Oil Made?
In this comprehensive guide, Smarter Vitamins delves into the intricacies of how...
Get exclusive access to

sales, discounts,

new product launches,

awesome content & more.
We only send emails worth opening.
Once a month or so.