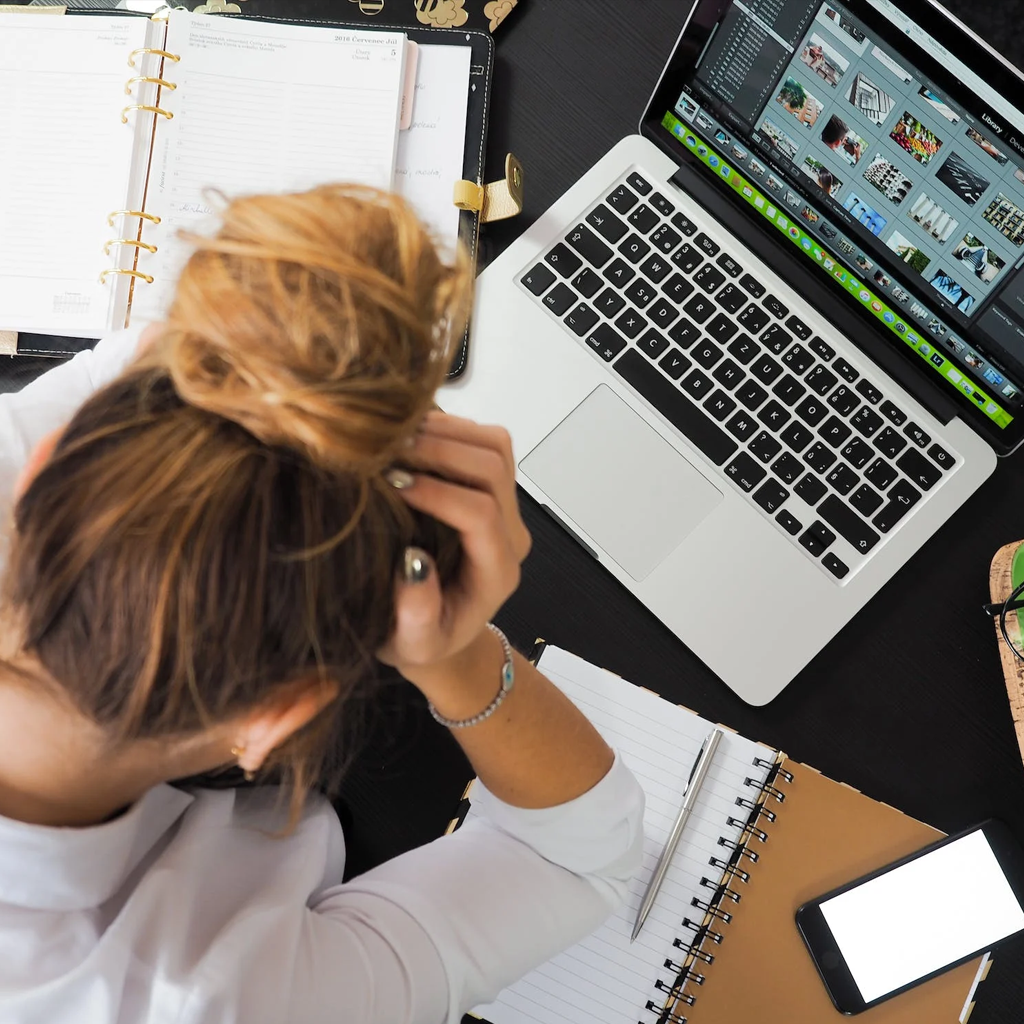 L-Theanine and Caffeine Benefits: Harness Sustained Energy All Day Long!
L-Theanine and Caffeine Benefits: Harness Sustained Energy All Day Long!
Do you find your energy levels plummeting as the day goes on, making it harder to stay focused, and conquer your to-do list? Or, maybe you're looking for an energy solution that won't keep you up at night, cause the jitters, or leave you with crippling anxiety.
The quest for a natural, reliable, and most importantly, 4sustainable energy solution can be frustrating. But what if we told you there's a way to maintain sustained energy all day long? It's true - and it's just a few clicks away at Smarter Vitamins! 
Today, we'll introduce you to the world of L-Theanine and Caffeine benefits. This potent pairing offers a plethora of benefits, fueling your body and mind in ways you might not have even dreamed of.
We've harnessed the power of these two remarkable ingredients, creating a supplement that has the potential to revolutionize your daily routine. So, sit back and let us take you on an exciting journey. 
We'll explain the synergy between caffeine and L-Theanine, highlight the impressive benefits of this dynamic duo, and show you how to unlock a new level of energy and focus. By the end of our conversation, we're confident you'll be ready to tap into the potent energy boost that awaits you.
This isn't just about recharging your battery - it's about redefining what it means to live a fulfilled, active, and vibrant life. Ready to flip the switch and light up your life? Let's dive in!
The Synergy of Caffeine and L-Theanine Explained
Before we delve into the array of caffeine and L theanine benefits, you first need to understand the magic that is the synergy between this dynamic duo. What makes this combination such a powerhouse in the world of supplements? How do these two compounds complement each other in the quest for sustained, all-day energy?
Caffeine, as we all know, is the world's favorite pick-me-up, loved for its ability to quickly jolt us awake and enhance alertness. It's found naturally in coffee, tea, and chocolate - our go-to treats for when we need a little push. 
Caffeine works its magic by blocking adenosine receptors in the brain, which reduces the feeling of fatigue, boosts alertness, and increases concentration. But caffeine on its own can sometimes bring unwanted side effects like jitters, anxiety, and a crash once its effects wear off. 
This is where our superhero partner, L-Theanine, steps in.
This amino acid is found primarily in tea leaves and is known for promoting relaxation without sedation. It works by increasing the production of GABA, a neurotransmitter that has calming effects. Plus, it enhances alpha brain wave activity, promoting a state of relaxed alertness.
When paired together, these two ingredients work harmoniously to provide a smooth and steady energy boost. L-Theanine takes the edge off caffeine's stimulatory effects, smoothing out the energy curve and preventing a crash. 
This unique pairing results in improved focus, alertness, and mental endurance without the jitters or subsequent energy slump. Think of it like this: caffeine is the ignition that kick-starts your engine, while L-Theanine ensures you enjoy a smooth and steady ride without any hiccups along the way. 
Together, they make the perfect team for sustainable energy, ready to power you through your day with clarity and purpose. But now, let's get a bit more specific. What are the benefits of caffeine and L-theanine you need to know about?
What are the L-Theanine and Caffeine Benefits You Need to Know About?
L-Theanine and caffeine are like the superheroes of the supplement world, working harmoniously to boost your energy, mood, and cognitive functions. They're like Batman and Robin - except here, both of them are equally important in your nootropic stack. It's a match made in heaven.
Together, they create an environment for your body and mind that pushes the boundaries of what you thought was possible. Let's dive into the L-theanine and caffeine benefits in detail below - starting with the impact this dynamic duo can have on your focus and concentration.
Improved Focus and Concentration for Work or Study
Let's face it, our lives are brimming with distractions, and maintaining a sharp focus often feels like an uphill battle. Maybe you need help getting the wheels spinning early in the morning. Or, perhaps you're trying to get through that afternoon lull and finish the day strong. 
Whatever the case, you can supercharge your focus and concentration through a blend of L-Theanine and caffeine has been shown to promote alertness and attention, which are vital for productive work or intense study sessions. As a result, you'll get more done and feel less stress from work piling up on you.
Whether you're preparing for an important meeting or pulling an all-night study session, this dynamic duo can help you stay on top of your game, enhancing your ability to concentrate on tasks with precision and efficiency. And, it's not just the sharper mental focus you'll enjoy - you can boost physical energy levels, too.
Boosted Energy Levels for Physical Activities and Exercise
Feel like you're running on fumes? Struggling to find the energy to go for a run or hit the gym? This is especially tough after a hard day's work. But, you don't want to end up awake all night from taking caffeine alone. The combined effects of L-Theanine and caffeine could be just the boost you need. 
This combination not only supercharges your mental energy but also helps enhance physical performance, ensuring you have the vigor to power through your workout or any physical activity with zest and zeal. Our customers enjoy some of their best workouts using this dynamic duo as fuel. You can too.
Improved Memory and Recall
Your memory is a crucial aspect of your cognitive abilities, and this powerful pair is here to enhance it. 
Research suggests that the L-Theanine and caffeine combination can improve both speed and accuracy of performance when switching between tasks, boosting working memory, and recall. 
So, whether it's remembering key facts for a test or recalling important details for a work project, this supplement has got your back.
Better Mood Regulation and Stress Management
Life is full of ups and downs, and managing stress and mood can often be a challenge. Here's the good news: L-Theanine and caffeine can help. L-Theanine promotes relaxation without causing drowsiness, while caffeine is known to enhance mood. 
Together, they can help manage your mood, reduce stress, and promote a sense of calm and well-being, enabling you to face life's challenges with a more positive and resilient mindset.
Immune System Optimization
A strong immune system is your body's best defense mechanism. It might surprise you to know that the combination of L-Theanine and caffeine can support your immune system too! 
L-Theanine has been found to enhance the function of the body's immune system, and caffeine may be able to reduce inflammation. By bolstering your body's natural defenses, this power-packed supplement supports your overall health and wellness.
Other Benefits of Caffeine and L-Theanine
The list of caffeine and L theanine benefits doesn't stop here. These versatile compounds can also help manage blood pressure, enhance sleep quality, and even contribute to weight management. With each passing day, new studies reveal more potential benefits, underscoring the incredible promise of this dynamic duo.
Now, knowing these L-theanine and caffeine benefits, aren't you excited to tap into the potent potential that awaits? We're here to help you harness the power of this dynamic duo and take control of your life, one SmarterVitamin supplement at a time. And now, you're just a few clicks away from experiencing the difference firsthand!
Knowing the Caffeine and L Theanine Benefits, Are You Ready to Tap into the Potent Energy Boost That Awaits?
We've unveiled the striking benefits of L-Theanine and caffeine combined. Now, you stand at the precipice of a transformative journey towards sustained energy, enhanced focus, better mood regulation, and a whole lot more. 
All you need to do now is take the leap with SmarterVitamins' groundbreaking l-theanine and caffeine capsules. With a meticulously formulated mix of 200mg of caffeine and 100mg of L-Theanine, each dose is carefully calibrated to unleash the optimal synergistic benefits of caffeine and L-theanine.
Quality and innovation are at the heart of everything we do. Our ingredients are carefully selected, responsibly sourced, and supported by the latest research, ensuring you receive the optimal benefits with every dose. Our expert team works tirelessly to create groundbreaking formulas, always pushing the limits to provide you with products that deliver undeniable results.
But our commitment doesn't stop there. We stand by the integrity and safety of our supplements, which are proudly made in the USA in an FDA-registered facility, following stringent Good Manufacturing Practices. Every batch is third-party tested to guarantee the purity, potency, and quality you deserve.
We're so confident in the power of our supplements that we offer fast shipping and a risk-free purchase. If you're not completely satisfied, we've got a hassle-free return policy in place. Plus, our supplements are non-GMO, echoing our pledge towards clean and ethical products.
Now, it's your turn to experience the game-changing benefits of our L-Theanine and Caffeine supplement. Join us in this journey towards a healthier, more energetic you. One capsule at a time, let's conquer each day together!
Bringing Our Conversation on the L-Theanine and Caffeine Benefits to a Close
There you have it - a deep dive into the caffeine and L theanine benefits. We've unveiled the science behind this energy-boosting powerhouse and highlighted how it can help you achieve sustained focus, better mood regulation, and an all-around healthier life. 
And as you now know, you're moments away from harnessing the synergy of this supplement at Smarter Vitamins. We also have supplements such as maca caffeine, omega 3 fish oil 1000mg, vitamin C capsules, vitamin d3 5000 iu, and a whole lot more.
So, what are you waiting for? It's time you invested in your health and wellness by experiencing the L-theanine and caffeine benefits firsthand!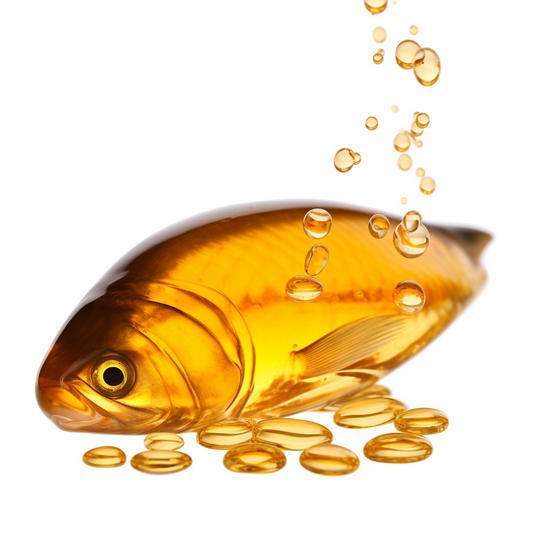 Cod Liver Oil vs Fish Oil: What Are the Differences and Which is Better?
Exploring the health benefits of cod liver oil and fish oil, this...
Get exclusive access to

sales, discounts,

new product launches,

awesome content & more.
We only send emails worth opening.
Once a month or so.