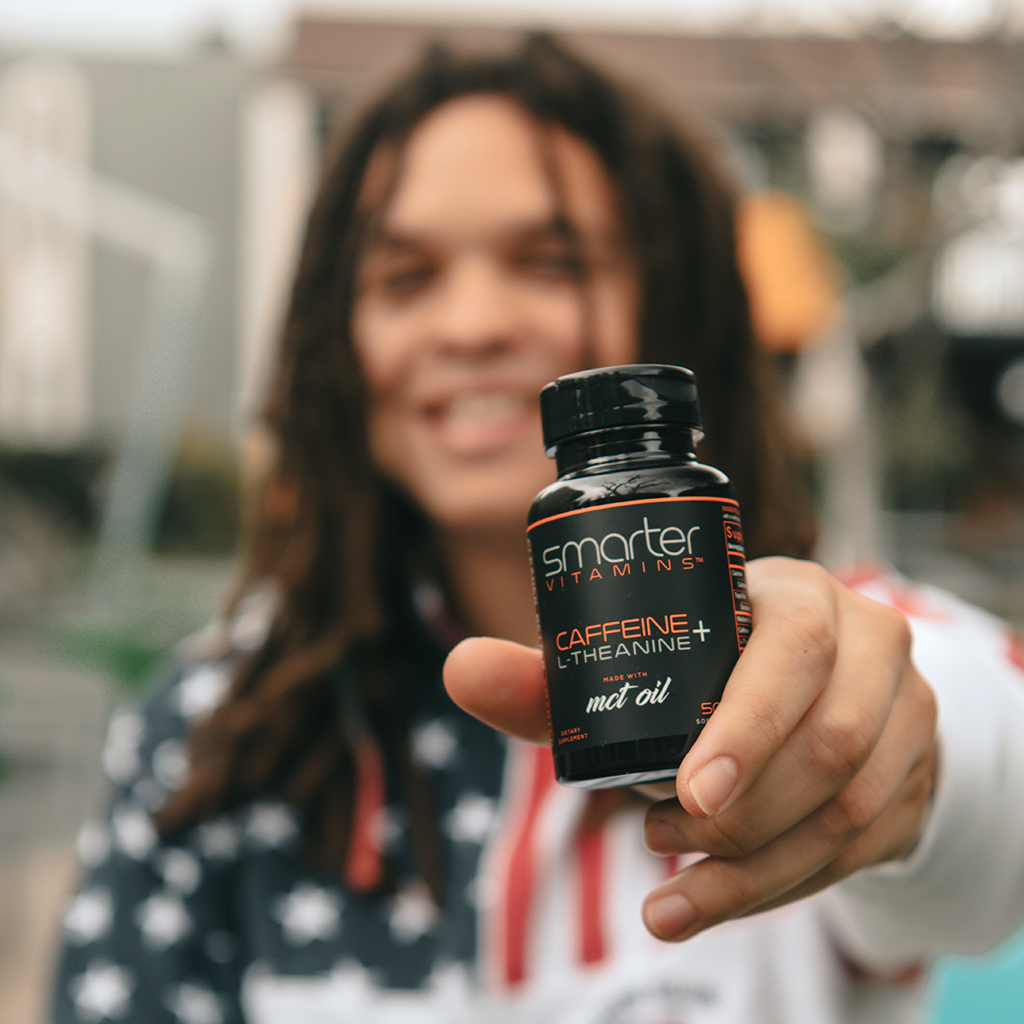 What is the Best Way to Take Caffeine For Brain Power and Energy?
What is the Best Way to Take Caffeine For Brain Power and Energy?
A Few Popular Choices to Consider
Whether it's a steaming cup of coffee, an energy drink, or a refreshing soda, most of us have found a way to get our daily dose of caffeine to kickstart our mornings. However, too much caffeine can sometimes lead to jitters, anxiety, and disrupted sleep patterns. 
So, is there an alternative to caffeine that gives you an energy boost without the unwanted side effects? In this article, we'll explore 10 different caffeine alternatives that can help you reduce your caffeine intake without sacrificing your energy levels. 
We'll also show you where you can get your hands on some of the best natural caffeine alternatives and caffeine alternative supplements that will improve your health without affecting your lifestyle. 
Why More and More People Are Searching for a Healthy Alternative to Caffeine for Energy
Before we discuss our favorite alternative to caffeine to stay awake, there's another question we have to answer - why have more and more people begun searching for an alternative to caffeine in the first place? Let's take a look at why natural caffeine alternatives are gaining popularity. 
Dependency and Tolerance Build-Up
One of the main reasons behind the surge of caffeine alternatives is the issue of dependency and tolerance build-up. Regular caffeine consumers often find themselves in a cycle where they need increasing amounts of caffeine to achieve the same level of alertness and energy. 
This gradual buildup of tolerance can lead to a dependence on caffeine, making it challenging to get through the day without a constant supply. As people look for ways to break free from this cycle and reduce their caffeine intake, they are turning to alternative energy sources.
Ideally, people are looking for an alternative to caffeine that can provide sustained vitality without the need for ever-increasing caffeine consumption, which can have health implications, isn't always convenient, and can also get pretty expensive!
Energy Crashes and Disrupted Sleep Cycles
Caffeine, while very good at boosting alertness, can also cause energy crashes once its effects wear off. Many people experience a post-caffeine slump, leaving them even more fatigued than before. 
This reliance on caffeine to stay awake can disrupt natural sleep-wake cycles, making it difficult to get restful and consistent sleep. As a result, people are increasingly searching for an alternative to caffeine that can help them maintain steady energy levels throughout the day and better sleep. 
Anxiety and Jitters: The Side Effects of Overconsumption
Too much caffeine can lead to unwelcome side effects such as anxiety and jitters. Excessive caffeine intake can over-stimulate the nervous system, leading to a feeling of restlessness and nervousness. Learning how to stop caffeine jitters turns many people toward caffeine substitutes.
These side effects can be particularly bad for those who are sensitive to caffeine or consume it in large quantities. As a result, more people are searching for an alternative to caffeine that helps them stay energized without the jittery aftermath. 
What is the Best Alternative to Caffeine for Energy? 10 Caffeine Alternative Supplements to Consider
So, what is the best alternative to caffeine? Let's explore 10 of the most popular caffeine alternative supplements that can boost energy levels naturally without the jitters or energy crashes often associated with caffeine. 
Maca Root
Maca root, a plant native to Peru, has become incredibly popular over the last few years for its energy-boosting properties. Rich in vitamins, minerals, and adaptogens, Maca is believed to enhance physical and mental energy while promoting overall well-being. 
It's a great choice if you're seeking an alternative to caffeine to stay awake. Does maca have caffeine? No, but maca can be combined with caffeine, with maca caffeine delivering sustained energy without the anxiety or jitters of caffeine alone.
L-Theanine
L-Theanine is an amino acid found in tea leaves, particularly in green tea. Is L-theanine like caffeine? No, but when consumed together, the L-theanine and caffeine benefits can mitigate the jitters and anxiety often associated with caffeine alone. 
How does L-theanine work with caffeine? Unlike caffeine alone, caffeine and theanine capsules promote relaxation and alertness at the same time, making it the perfect caffeine substitute for those looking for a more balanced and focused energy experience.
Many people wonder when to take L-theanine morning or night. Ultimately, it's up to you. L-theanine shouldn't keep you awake, even with caffeine, so it's usually fine to take in the evening, but most people enjoy starting their day right with a powerful L-theanine and caffeine boost.
Green Tea
Green tea is actually a source of caffeine, but it contains lower caffeine levels than coffee. It's an ideal caffeine alternative if you're looking to reduce caffeine intake while still benefiting from the stimulant effect. Green tea is also rich in antioxidants, which bring a lot of their own powerful health benefits.
Rhodiola Rosea
Rhodiola rosea is an adaptogenic herb known for its ability to combat fatigue, increase mental alertness, and enhance physical endurance. It can be an effective caffeine alternative for people seeking greater stamina and energy without the need for excessive caffeine consumption.
B-Vitamins
B vitamins, including B12 and B6, play a crucial role in energy metabolism. These vitamins are essential for converting food into energy and maintaining the health of the nervous system. Adding B-vitamin supplements or consuming foods rich in these vitamins can offer a natural and sustainable energy boost.
Ginseng
Ginseng, both American and Asian varieties, has been used for centuries as an herbal remedy to increase vitality and combat fatigue. It is believed to enhance physical and mental performance, making it a valuable alternative to caffeine for maintaining energy levels throughout the day.
Ashwagandha
Ashwagandha is another adaptogenic herb that has gained popularity for its stress-reducing and energy-boosting properties. By helping the body adapt to stress and promoting a sense of calm, it can contribute to improved focus and energy without the need for caffeine.
Cordyceps
Cordyceps is a type of fungus that has been used in traditional Chinese medicine for its potential to enhance endurance and combat fatigue. It may offer a caffeine alternative for those looking to improve physical stamina and vitality.
Guarana
Guarana, a climbing plant native to the Amazon basin, is known for its seeds, which contain caffeine. However, the caffeine in guarana is released more gradually than in coffee, providing a smoother and longer-lasting energy boost. It is often used as a natural caffeine alternative.
Yerba Mate
Yerba mate is a South American beverage made from the leaves of the Ilex paraguariensis plant. It contains caffeine but at lower levels than coffee. Yerba mate provides a stimulating and focused energy, making it a favored caffeine substitute in many regions.
Transform Your Relationship With Caffeine at Smarter Vitamins!
Whether you need an alternative to caffeine to stay awake, or a natural alternative that won't give you the jitters, Smarter Vitamins has some great options that will improve your focus and energy levels without some of the downsides that caffeine can deliver. 
One of the best things about the natural alternatives available at Smarter Vitamins is that many of them actually contain some amount of caffeine, but it's been carefully formulated with other ingredients to balance the benefits of caffeine, like improved focus and energy, with the downsides.
Whether you're looking for the best caffeine and L-theanine pills, or the best maca supplement, you'll find high-quality formulations at Smarter Vitamins. Plus, you don't have to choose between maca vs caffeine - we've combined the two to give you a perfectly balanced, sustained energy boost.
When you shop at Smarter Vitamins, we make sure you're getting nothing but the best. Our premium ingredients are carefully sourced, and our supplements are crafted using cutting-edge formulations designed by industry experts for maximum effectiveness. 
We use non-GMO ingredients, formulate our vitamins in an FDA-registered facility, and ensure everything we make is third-party tested for safety before it hits the shelves. Smarter Vitamins is a better way to get the supplements and vitamins your body craves! 
Bringing Our Natural Caffeine Alternative Conversation to a Close
Most of us appreciate the incredible benefits that caffeine can deliver, but sometimes the extra focus, increased energy levels, and mental sharpness come at a cost. For many, the pros of caffeine have to be carefully balanced against the downsides, like caffeine crashes and the jitters.
Thanks to unique formulations from Smarter Vitamins, you can now enjoy a balanced caffeine boost that won't keep you up at night. By combining caffeine with carefully chosen, natural ingredients like L-theanine and maca, we harness the effects of caffeine and use them for good.
At Smarter Vitamins, you'll find natural alternatives to caffeine that work in synergy with caffeine to bring out your best self. And we're not stopping there! We also have omega 3 fish oil 1000mg for eye, joint, cardiovascular, and brain health, and vitamin C capsules to boost immunity. 
Unlock new levels of focus and sustained energy with alternatives to caffeine from Smarter Vitamins!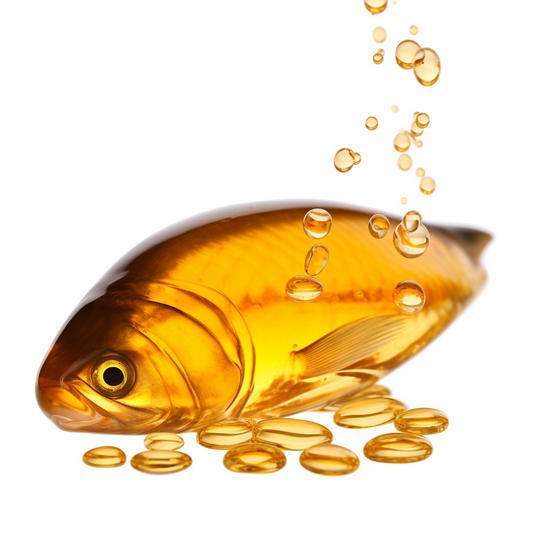 Cod Liver Oil vs Fish Oil: What Are the Differences and Which is Better?
Exploring the health benefits of cod liver oil and fish oil, this...
Get exclusive access to

sales, discounts,

new product launches,

awesome content & more.
We only send emails worth opening.
Once a month or so.